History
Damian Heffernan is a Registered Builder, and has been in the building industry for over thirty years. As a builder, he has observed many changes in the building industry; none so noticeable to him as the specialization of trades. Doing one thing and doing it well has allowed the specialist trades to impact on the building industry, generally in a positive way.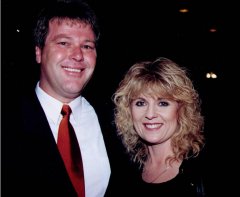 The staircase industry is one of those specialist trades that has grown out of necessity. The manufacture of staircase componentry has improved dramatically since the introduction of computer driven, overhead router technology, making the manufacture of staircase componentry incredibly accurate and proficient, allowing high quality staircases to be manufactured at competitive prices.
Established in 2005, Stairpro® began as a small family owned business, building staircases locally in Brisbane, Queensland. As the years went by Stairpro® grew an enviable reputation, building staircases for the discerning home builders around South East Queensland.
Always looking for ways to better services their clients, in 2007 Stairpro® introduced a supply and installation service of solid timber floors. This was very well received by many of their builders, allowing those builders to have 2 specialist trades completed by the one company.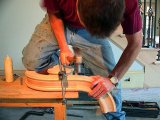 Believing that success breeds success, 2009 saw the introduction of Custom Doors and Windows added to the business mix. This put Stairpro® in a very unique position in the market, allowing builders to have one meeting that covers three specialty trades, all with one person. Staircases and balustrades, polished timber floors and custom doors and windows.
In February 2012, Stairpro® entered into a collaboration with Marretti® Staircases, a leading Italian staircase designer of contemporary staircases, spirals, and balisters. Stairpro® is proud to be the sole agents for the supply and installation in Australia and New Zealand.
In Feburary 2013, Stairpro® launched InStep Drawer℗ an innovative storage solution that makes convenient storage of a once unusable space under the staircase. The solid timber dovetailed drawers were designed to reuse the existing riser board as the drawer front, they are smooth running, and are soft-closing.
A sense of pride is built into each and every stair drawer, staircase, spiral stair, timber door and window and polished timber floor, supplied and or installed by Stairpro®. With that pride, comes the highest quality workmanship and materials available in today's market.
Stairpro's® business philosophy is built around four elements; Quality, Performance, Service, and Support. Stairpro® continues to be an innovator in custom built joinery.