Balustrades Brisbane
Stairpro -Balustrade Brisbane -offers a wide range of balustrade options and finishes to suit any décor. Flashy and eye-catching or simple and understated, our hardware, timber range, stainless steel range, or glass options, will complete the perfect staircase.
Strength and beauty are intertwined in all Stairpro™ balustrades. Using only the finest products, and with numerous designs of componentry, you can select the most beautiful baluster, newel and handrail combinations to form your balustrade.
Timber Balusters, Newels and Newel Tops Selection
Stairpro® has a wide range of high quality balusters and newels to complement your staircase, whether in your home or workplace.
Timber is a versatile, strong and dependable material, that is beautiful, maintenance free and inexpensive.
Traditional or modern design, Stairpro's® balusters and newels will complete the perfect staircase.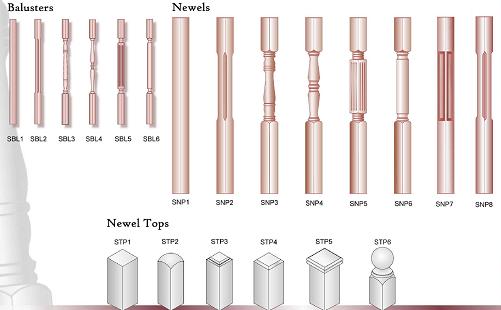 Standard Steel Balustrade Selection
Stairpro's® range of elegant powder coated or stainless steel balusters will enhance any room, adding beauty and character, with lasting durability.